Electronic
Sign
Specialists

For almost forty years we have been designing, manufacturing and supplying the world with purpose-built electronic displays to unique specifications. Rather than sell products made by other people we specify, design, build, program, interface and commission all types of electronic signage ourselves so that you can instantly and effectively communicate your message to your clients wherever they may be. We handle the complete design process from initial discussions to system approval so your product will be tailored to your individual needs with no need for third-party involvement. With our extensive range of standard design elements we can usually meet your requirements immediately but if not we can quickly produce a new design.
Designed by us
All products are designed by us and made by us
UK-based support
Always on hand to solve your problems and visit you on site as required
Quality and reliability
Our systems are built to last. Many original products are still in operation
…the most successful man in life is the man who has the best information.
Benjamin Disraeli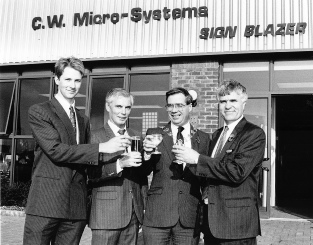 Contact